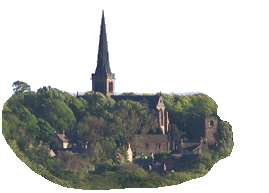 Site Contents
Features


Wentworth Family Tree


Wentworth Estates

Parish Council


History
Advertising
Why not increase awareness of your business by advertising on www.wentworthvillage.net?
Our site is now receiving almost 1000 visits per month and has received numerous favourable comments from readers worldwide.
For just £25+VAT we can provide:-
A feature article on your business, written to your requirements

Photographs and location map

Display of price lists, product details, etc. (if supplied in electronic format)

Regular appearance on our "Features" list (rotating with other businesses)

Price includes all design work and hosting for 1 year. This is a bargain compared with the comparable costs of print advertising!
Please contact us for further details on 0114 257 3649 or by e-mail to sales@wentworthvillage.net.
Banner Ads
We also sell the banner advertising space which is permanently displayed at the top left and right of each page. This can include your company logo and a link to your home page or feature page. Price £5+VAT per month for one banner. Please contact us for more details.
Site Statistics
Click here for up-to-the minute statistics on the number of visitors to the www.wentworthvillage.net web site.