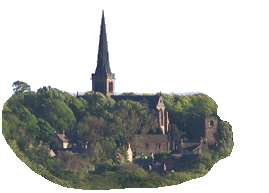 Site Contents
Features


Wentworth Family Tree


Wentworth Estates

Parish Council


History
All the Fun of the Fire!


Look out for this year's Wentworth village bonfire night on the playing fields on Wednesday November 5th 2008. Bonfire lit at 6pm, fireworks from 6.30pm. The display usually takes place on November 5th unless this falls on a Sunday.

Note that for safety reasons the village car park may be CLOSED this year for the duration of the event - alternative parking is available at the garden centre, approximately 200 metres away.

Arranged by the Wentworth Village Community Association this is usually a very popular event. In addition to the bonfire and large fireworks display a full range of refreshments will be on offer.

This event is funded by payments on the gate - price was previously £1 but pricing hasn't been confirmed to us this year.