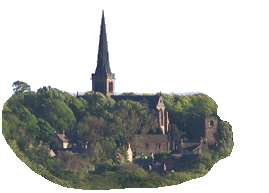 Site Contents
Features


Wentworth Family Tree


Wentworth Estates

Parish Council


History
Around Wentworth - Harley

Harley is located about 1 mile down the road from Wentworth and is the only other major village wholly contained within Wentworth Parish. Due to recent expansion it is probably now more populous than Wentworth itself.
For information about Harley and the surrounding area we recommend that you visit Harley's own web site at www.harleyvillage.co.uk which gives very comprehensive coverage of life in the village.
Click here for information on Harley Horseshoe Football Club a Sunday League football team running from the Harley Horseshoe. this is the only football team in the immediate local area and they are keen to involve people from harley, wentworth and the immediate surrounding area with the club.